Together we open new paths
We work with and for clients of all sizes and areas. From startups to Fortune 500 companies from sectors as diverse as aerospace, telecommunications, automotive, tourism, advertising, banking, transport, natural resources management, pharmacy, insurance or video games.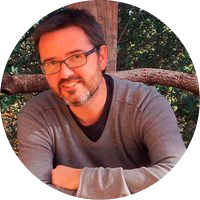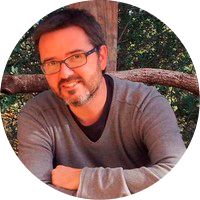 David Moya
Head of Product Owners – Vueling
After the first year of transformation of the IT team towards an organisation and way of working more aligned with the principles of agility, it was time to review the development cycle to detect opportunities for improvement, both from the technical point of view (tools , processes, etc …) as an organisation. From Partnos they helped us with the analysis of this process, helping the team identify those needs and prioritise them, drawing a clear roadmap to take that part of the transformation to the development teams. Partnos brings knowledge and experience. Both are key when it comes to being able to face initiatives such as the one that led us to collaborate with them. Knowing the technical detail as well as being able to share with us experiences acquired in similar situations.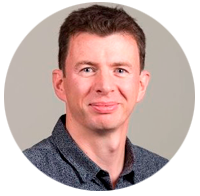 Diarmuid Gill
Senior Vice President R&D – Criteo
Adrian was instrumental in introducing scrum and the overall concept of agile development to Criteo. The fact that these are now engrained in our culture, is a testament to the success of Adrian's methods. I have facilitated and organised collaborative workshops, splitting 250+ people into small teams, helping them to spot issues and provide solutions. His approach was bottom up; empowering and motivating people to continuously improve.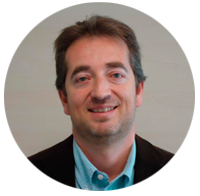 Luis Suarez
Project Leader – Roche
His advice and guidance were key in our commitment to the transformation of the development department towards agile methodologies. Contrary to what may seem, it is not a simple transformation, but requires a change of important mentality and organisational changes, but I can not think of a better company for that adventure than Adrián, Fernando and Ángel, the consultants of Partnos who were at our side during that process.

Àngel Garrido

 
CEO at Voxel Group
The challenge we had was to define a scalable organisational model to meet growth expectations and allow us to deliver value to our customers as quickly and efficiently as possible. We chose Adrián because not only would he give the roadmap of the transformation, but he would be involved in making it a reality and would accompany us in decision-making, leading change management with all the people involved, training the entire organisation with the new methodologies and facilitating the technological transition.
During this process Partnos has introduced tools and reference frameworks such as agile methodologies, lean management and Sociocracy, with which we are creating a new model of decentralised and inclusive organisation. We have better governance mechanisms that are streamlining decision-making; Quarterly plans are aligning the entire company with strategic objectives; Clients are participating directly in the design of the solutions and; the productivity of the equipment has increased improving the ratio of delivery of value to customers.